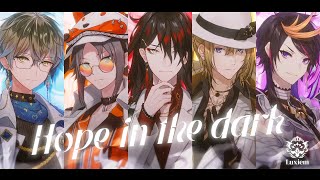 Luxiem - Hope in the dark (Official Music Video) | NIJISANJI EN

2021.12.20 VTuber group 'Luxiem' Debut from NIJISANJI EN !!

Due to a series of accidental events, five young men find themselves in the modern world, surrounded by things they've never encountered before.
However, they continue on their journey to accomplish each of their goals by turning to the...
NIJISANJI EN Official
🎉 750,000 人達成!
  📈 予測:80万人まであと158日(2023年9月2日) 
※本サイトに掲載されているチャンネル情報や動画情報はYouTube公式のAPIを使って取得・表示しています。